Onion - EMY 55291- Hyb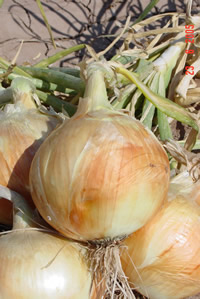 MY 55291 is a very uniform mid-season short day hybrid onion, substantial marketable yields with capacity of very large colossal onions. EMY 55291 bulbs are very attractive with refined medium-dark yellow scales, and are single centered. Strong foliage with very good bolt resistance, and strong pink root resistance.

Varietal Fact Sheet: EMY 55291- HYB.