Broccoli - Royal Favor F-1 Hyb.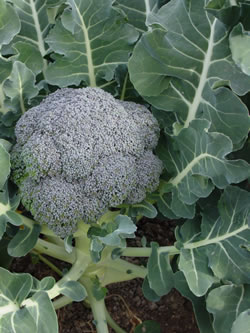 A widely adapted, high quality mid season broccoli with excellent yield potential and good uniformity. Royal Favor produces perfect domed shaped heads with fine beads.
Royal Favor has vigorous upright plant and holds well and tall 75-80 cm.
It performs very well under tropical conditions.
Days to maturity is between 85-90 days after transplanting.
Good Tolerance to hollow stem and downy mildew. Very good for bunching processing and crown cut markets.